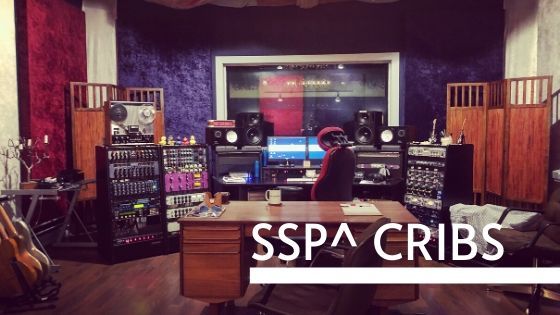 Remember MTV's Cribs? Remember Same Sky TV? (Odds are you remember at LEAST one).
Well, Same Sky TV has made a return in 2020 with SSP's Cribs in which Owner/Producer David Messier and Head Engineer/Producer Andre Cantave give a brief tour of our East Austin recording studio.
Fridge - check. Shoes - check. Cars - duh.
In all seriousness though, we had a great time filming this tour (though, Andre MIGHT have hated us for making him be on camera for so long... even so...) we hope you enjoy taking a look around with us.
We shot this video in mid-February, before COVID-19 took over the world and we all chose to self-isolate. Needless to say, it's a weird time. We can't wait to get back to making records again in our space, but in the meantime, we plan on generating a lot more original content here on same-sky.com that we can share from the safety of our own homes.
We will be returning here on a regular basis for new blog content where we'll revisit the records that have been recorded here, industry insights and whatever else we feel like sharing with our friends out in the world.
More than likely, there will occasionally be some nonsense content. You've been warned. And in case you don't know what I mean…
Hopefully, when all is said and done, we'll be able to get back to work helping you create the record you've always wanted.
Cheers,
Same Sky