"Top shelf gear and top shelf engineers/producers who know how to use every ounce of it to pull the brilliance out of you." ~ M Stanton Renner
Our 3000 sq ft music recording studio is conveniently located in East Austin offering spacious studios, lounge, kitchen, conference room and crash pad for touring musicians. Along with music recording equipment and services, we also provide a versatile event space available for rent by the day. We host in-studio concerts, listening parties, livestream events, presentations and video shoots, as well as educational tours. If you'd like to see our space in person, please feel free to contact us to schedule an appointment.
Don't see the music recording equipment you need? Contact us! If we don't have it, we may be able to help source it!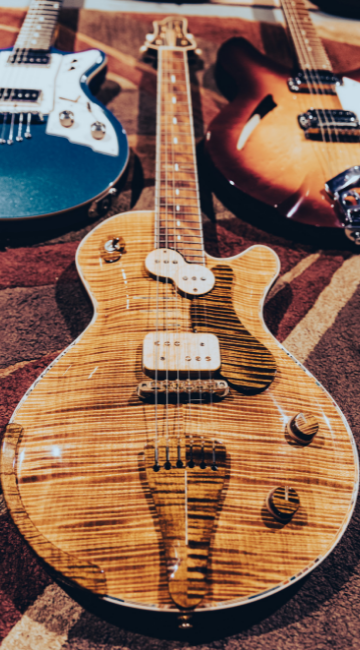 Duesenberg D-Caster
Duesenberg D-Caster
Rickenbacker 330
Rickenbacker 330
Jersey Girl Audrey
Jersey Girl Audrey