We have worked with multiple GRAMMY and Latin GRAMMY award nominated and winning artists!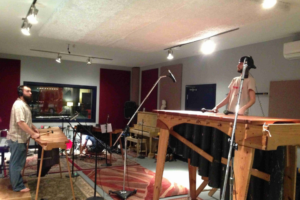 "I am so happy that I found Same Sky! I finally found my very own amazing engineers that have the ability, patience, and chill attitude to capture sounds the way I have always wanted to do. And they are funny to boot!"
Joel Laviolette - Rattletree Marimba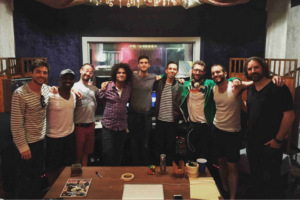 "Same Sky's studio was great! We needed a last minute studio to record at and David helped get us sorted out. They had all of the gear in-house that we needed and it was all set up when we got there! They're very professional and they get great sounds."
Cory Wong - Vulfpeck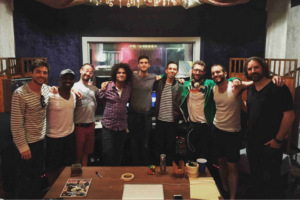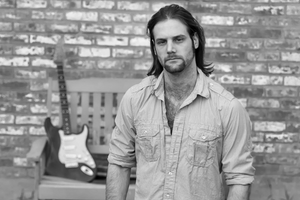 "Wonderful experience! Andre is a fantastic engineer, both tracking and mixing. David is a wonderful producer and he's very skilled at making you feel comfortable and confident! We sent my stems off to a very reputable mixing engineer and he messaged Same Sky telling them 'THANK YOU for the CLEAN tracks!!' A+ all around!!"
Dave Scher
"David and Andre were fun and talented professionals, and both the old location and current location had/have a great vibe. I enjoyed my time there recording...always felt at home. They did a great job with my first album and with making me, as a new songwriter/recording artist feel comfy and relaxed. Forever grateful and good memories too. Thanks guys."
Jen Zava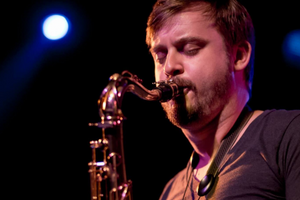 "To say I'm a spoiled little boy when it comes to recording studios is an understatement. I've had the tremendous privilege of recording with some of the best groups in some of the best rooms in the world, and this studio is one of them. Same Sky is an extraordinarily good establishment with beautiful facilities, great gear, and ownership and staff that are as pleasant as they are competent. Austin has some phenomenal recording studios, and the competition is fierce, but Same Sky is easily in the top handful of choices. It's well worth considering if you're planning on cutting a record in Austin."
Brian Donohoe - Progger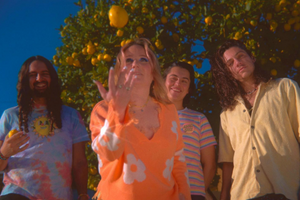 "Probably my favorite studio in Texas. 1 of 1 with the vibe and layout. Anytime an artists asks about a studio in Austin this is the first place I recommend. Plenty of space to shoot a video while you're recording too."
Roach - Bikini Trill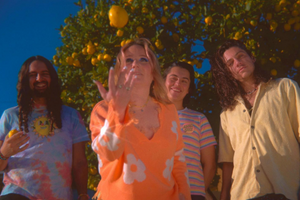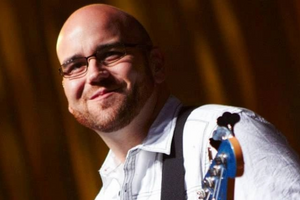 "The best recording experience in the greater Austin area! We have done orchestra, choirs, full band, acoustic and solo recordings over the past handful of years. Their care for their clients is unsurpassed and Andre is a world class engineer. David Messier has cultivated an amazing and heartfelt experience for all who make the right choice to record at Same Sky Productions. You should definitely take advantage of this gem!"
Adam Countryman - Concordia Lutheran Church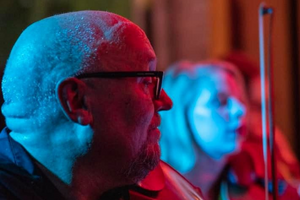 "I absolutely love working recording at the same Sky Productions Studio. David and Andre are the greatest guys and fantastic producers and engineers."
Paul Robertson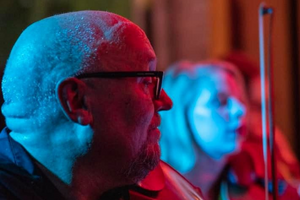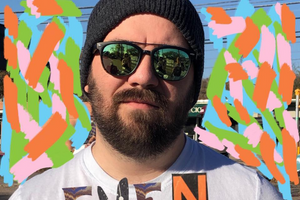 "Same Sky is by far the BEST recording studio I have ever been too! The team is so wonderful and loving!"
Topher Morris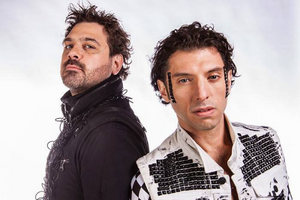 "Most professional studio I've ever been to! Best preamps, and most amazing personnel!"
Yorg Kerasiotis - Flash Clash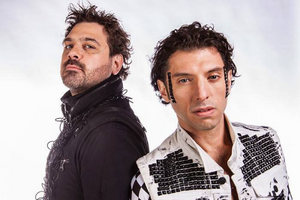 "Top shelf gear and top shelf engineers/producers who know how to use every ounce of it to pull the brilliance out of you. These guys love the art as much as the craft and, their NE Patriots fandom notwithstanding, are every bit as good at making you comfortable as they are at making your record sound genuinely amazing."
M Stanton Renner