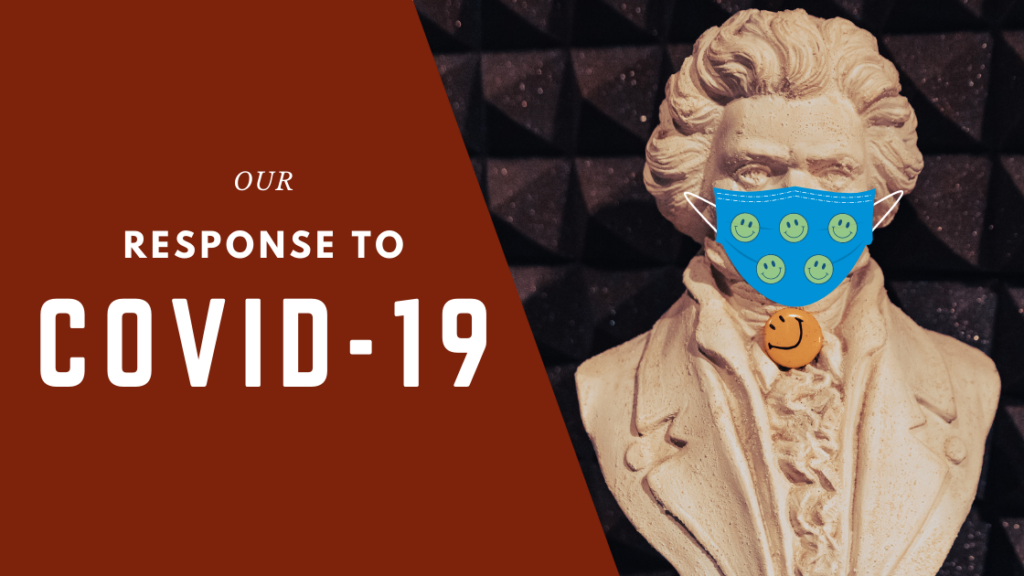 PLEASE READ THESE GUIDELINES BEFORE YOUR SESSION
(Updated as of 2/9/2022)
COVID-19 Guidelines:
When you arrive for your session, please visit the front desk where you will have your temperature taken and be asked to fill out an intake form.
Essential personnel only (no friends, family or visitors at this time)
If you have been vaccinated for COVID-19, please provide proof of vaccination via email in order to proceed with a mask-free session.
If you are not fully vaccinated for COVID-19, you MUST wear a face covering! (Vocals and wind instruments will be permitted only in designated, isolated spaces.)
You MUST maintain social distance. The hallway to the studio and restrooms are the only areas where this will be a challenge. Please stagger traffic flow to maintain appropriate distance.
You are welcome to store food and drinks in the refrigerator but the kitchen is one in one out to maintain social distance.
No more than 5 people in the control room (this includes engineer and assistant).
Notes:
Please arrive promptly at 10 a.m. for you scheduled session (unless otherwise agreed upon.)
Be prepared to leave time before the end of the session to allow for file transfer. Sessions will begin and end on time.
Bring an external hard drive for your completed project files.