Same Sky Featured in Billboard for COVID-19 Safety Measures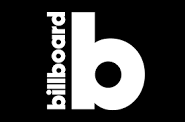 With varying mandates from state and local governments -- and few that apply directly to musicians -- studios are working together to create best practices as they return to business.
On May 5, musician Dave Madden arrived at Same Sky Productions in Austin to record his first in-studio session since the pandemic. Spotting a Rubik's Cube on the desk inside the control room, the composer and songwriter cracked a joke to lighten the mood.
"I picked it up and said, 'When is the last time this Rubik's Cube was sterilized?'" Madden tells Billboard. But his humor was lost on the studio's lead engineer, Andre Cantave, who replied without irony, "This morning."